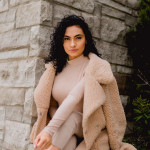 𝐂𝐎𝐍𝐅𝐈𝐃𝐄𝐍𝐂𝐄 𝐈𝐍 𝐌𝐎𝐕𝐄𝐌𝐄𝐍𝐓
Services
Mississauga, ON, CA
God First 🙏🏽🕊 Dance Instructor+Performer 💃🏼 MENTOR💰 @confidenceinmovement_ 🎓SSW
Reviews
---
CONTENT DAY
By Alicia B. on Oct 16, 2021
I completed my first ever content day with Sofia and all I can say is SHE IS AMAZING. Sofia has amazing work ethics, she really cares for her clients and she loves what she does and it shows in her quality of work. If you're looking for help with levelling up your content strategies for your social media platform you've found the right person. Keep shinning beautiful!
Content Day
By Alyssa M. on Oct 15, 2021
Sofia was amazing to work with! She helped us become more confident and strategic when posting our content - something we didn't think we would be able to do. With her help we have been able to reach a broader audience, get new followers & stay organized. We would definitely recommend Sofia to anyone. She is super experienced in the content world & her personality makes it that much more exciting and comfortable.
Knowledgeable and Great Work Ethics and
By Patience Z. on Sep 15, 2021
Sofia is a genius with creating content! There are tons of tips on what to post on Reels, IGTV, etc... but what I really needed was someone to actually DO all those tips. Sofia had the knowledge and experience to pick the right audio to match my business. But her work ethics was more impressive than even her experience. She is driven and details oriented as well as pleasant to work with. I recommend.
---
Replies
Others Sellers You May Like
---