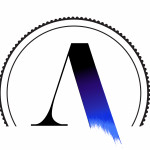 Anomaly Productions
Category: Services
Anomaly is a full-service production company that combines both business and creative thinking, to create compelling content that reveals the uniqueness of your brand.
537.82 km
Anomaly was created by people who wanted to define the odds and push the boundaries in the creative world. It's so easy in the world we live in today, to switch to autopilot and accept things for what they are, but Anomaly is focused on staying away from that mentally and having fun while doing it. We encourage and celebrate being different.,
City: Toronto,
State/Province: Ontario,
Country: Canada
Reviews
---
Excellent! Organized and Professional
By Patience Z. on Apr 27, 2022
I had the pleasure of using Anomaly Productions for some of our marketing videos and photos. The owner Saidie arrived on site on time. She was prepared with all the equipments needed to execute our plans.It was really reassuring and comforting to work with Sadie because I found her to be well prepared and knowledgeable about our project. It save me a ton of time and eliminated a lot of the guess work that comes with working with someone with little understanding .... But, the most remarkable part of working with Sadie is her organization and follow through. She provided a detailed worksheet in advance for each scene to be shot in addition to a schedule for when production would be finalized. I knew what to expect during and after her production. The post-production edits were all done in a very reasonable amount of time. She was flexible and made adjustment to her post-production edit schedule in order to accommodate our requests. The level of attention to our cause was remarkable as she was always available to answer our questions and provide professional suggestion. I highly recommend her!
Others Sellers You May Like
---