Small businesses that operate on Instagram and other social media face a barrage of challenges. As a business owner, you can control a significant amount, but the influx of both negative online reviews always feels out of reach. What is the overall impact of online reviews and will we ever be able to finally rein them in?
The Evolution of Online Reviews: How Word-of-Mouth Turned into Word-of-Mouse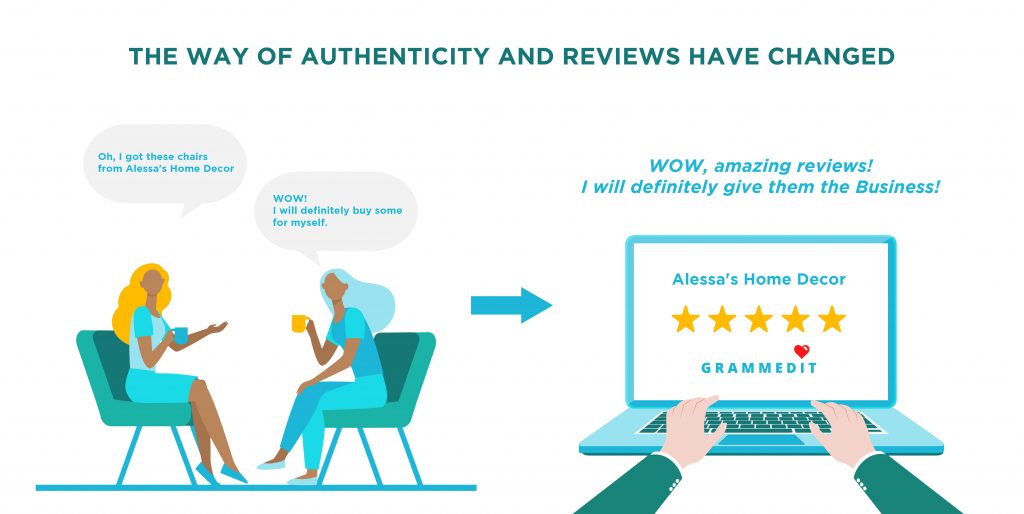 A few years ago, you may have caught wind of an amazing offer or product thanks to a brief chat with your friend. They detail how it impacted them, what benefits they received, and they would go on to say how great of a deal they got. This would've undoubtedly spurred you on to buy it! Fast forward into the age of the internet and more importantly present day, and online reviews are in every nook and cranny on the internet.
With technology really beginning to take hold towards the latter end of the 1990's, opportunities to provide feedback about a product or service became increasingly available. eBay was one of these platforms that incorporated a form of reviews to help prospective customers understand who they were buying from.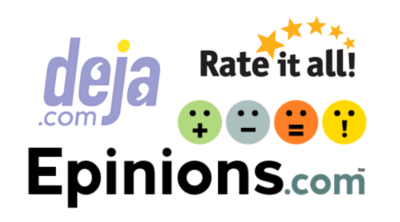 eBay continued to toil away but 1999 saw the launch of the first three dedicated review sites that would lay the foundation for what was to come. Deja, Epinions, and Rate it All gave people the initial opportunity to begin rating, reviewing, and providing feedback on products, services, and businesses.
During the 2000's and 2010's, the internet was bombarded with a host of online review sites that became highly specific to cater towards an ever-growing target audience. Yelp burst onto the scene to focus on restaurants, Tripadvisor for travel, and importantly for you – TrustPilot for small businesses.
Why Online Reviews Matter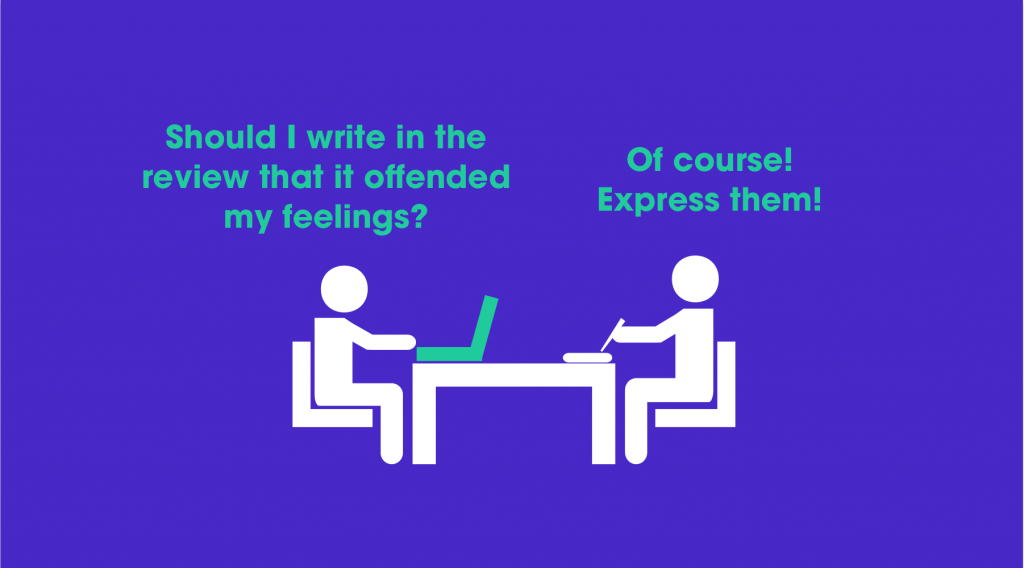 Online reviews have traditionally been seen as a gold mine for small businesses to identify strengths and weaknesses within their operations. In this sense, both positive and negative reviews are valuable forms of information that can aid a small business in developing an effective digital marketing strategy as they aim for long-term success. There are two primary reasons why online reviews really matter for businesses.
1. The Collection of Social Proof in the Modern Era
Take this scenario. You find a pair of jeans after seeing a post on Instagram. You take the name of the business, do a bit of research only to put your phone down in disgust after not finding any reviews of the business at all. Your reverted buying decision was based on a lack of social proof.
When we buy a product or service, we want to make the correct decision that is based on the experiences of other people. The lack of any reviews is often a cause for concern – just as much as several negative reviews.
As a business owner, however, you can begin to foster a sense of trust among prospective buyers which can be achieved by attending to reviews – both poor and positive. In the modern era, those businesses that take the time to talk to their clients will have a fantastic chance of attracting prospective buyers who may initially have been on the proverbial fence.
2. Creation and Development of Business Reputation
The collection of social proof is a prerequisite to the creation and development of a business reputation. As the number of online reviews begins to grow, it lays the ideal foundation for other prospective buyers to take those reviews into consideration when making their final decision.
The more positive and detailed reviews there, the likelihood of them becoming a customer continues to increase. Trust is a vital factor for your customers. Provide as much detailed information as you can as well as highlighting great reviews which will, in turn, spur others to provide fantastic feedback in the future.
Leaders of Online Reviews
Notable companies and websites have surged to the forefront of online reviews. These companies have nurtured and developed a strong following that many people rely on to make an informed buying decision. The below companies are leaders in their own specific niche and may already have several reviews of your business.
The BIG Problems Plaguing Online Reviews
By reaching this stage, you may be thinking, 'Ok, reviews are good and play an important role so then what are the problems?' Modern-day reviews require a business to be transparent when communicating to any customer but there are two MASSIVE problems that businesses like yours encounter.
1. Focus on Quantity Rather than Quality
The vast majority of businesses believe in garnering hundreds if not thousands of reviews. But the issue comes in when these online reviews do not provide quality information that is incredibly detailed. How would you feel about possibly buying a $1000 dollar coffee machine yet, the only reviews say, 'it makes nice coffee'. We bet you would click on the back button on your browser immediately!
2. Lack of a Compelling Online Reputation Management System and Plan
As a small business owner on Instagram, you often face a tough time when trying to learn how to improve your bottom line. This means that you overlook certain aspects of your business that ultimately have a significant impact on your success – without you ever knowing.
A strong and effective reputation management plan is absolutely essential in this case. It doesn't have to be complicated, yet you must commit to communicating with your customers and inspire them to provide feedback that is going to boost your reputation. While this can prepare you for imminent success, it isn't enough as you need a system that can manage your online presence – that's where Grammedit comes in.
Why Grammedit is in a League of Its Own
Grammedit is an all-encompassing online review system that enhances your social media reputation. Not only is it the first-of-its-kind, but Grammedit is also built to level the playing field and provide small businesses with the opportunity to develop their brand with a dedicated customer review and star rating program – a first for social media businesses, especially on Instagram.
The creation of authentic relationships is the immediate benefit when partnering with Grammedit, but the integrated reputation management system will help you monitor your online reputation. This will be facilitated by the system presenting a chance for you to resolve complaints before reviews are released to the public. Not only does it allow you to communicate with a client and understand exactly what the issue may be, it presents you with the perfect chance to make amends. If done correctly, you can turn an aggrieved customer into a happy client who is thankful that you made such an effort.
Platforms such as Grammedit are incredibly rare – rarer still as few have the ability to significantly improve your business and brand to such an extent. Maintaining that reputation is even easier thanks to Grammedit.
Added Benefits of Grammedit for Your Business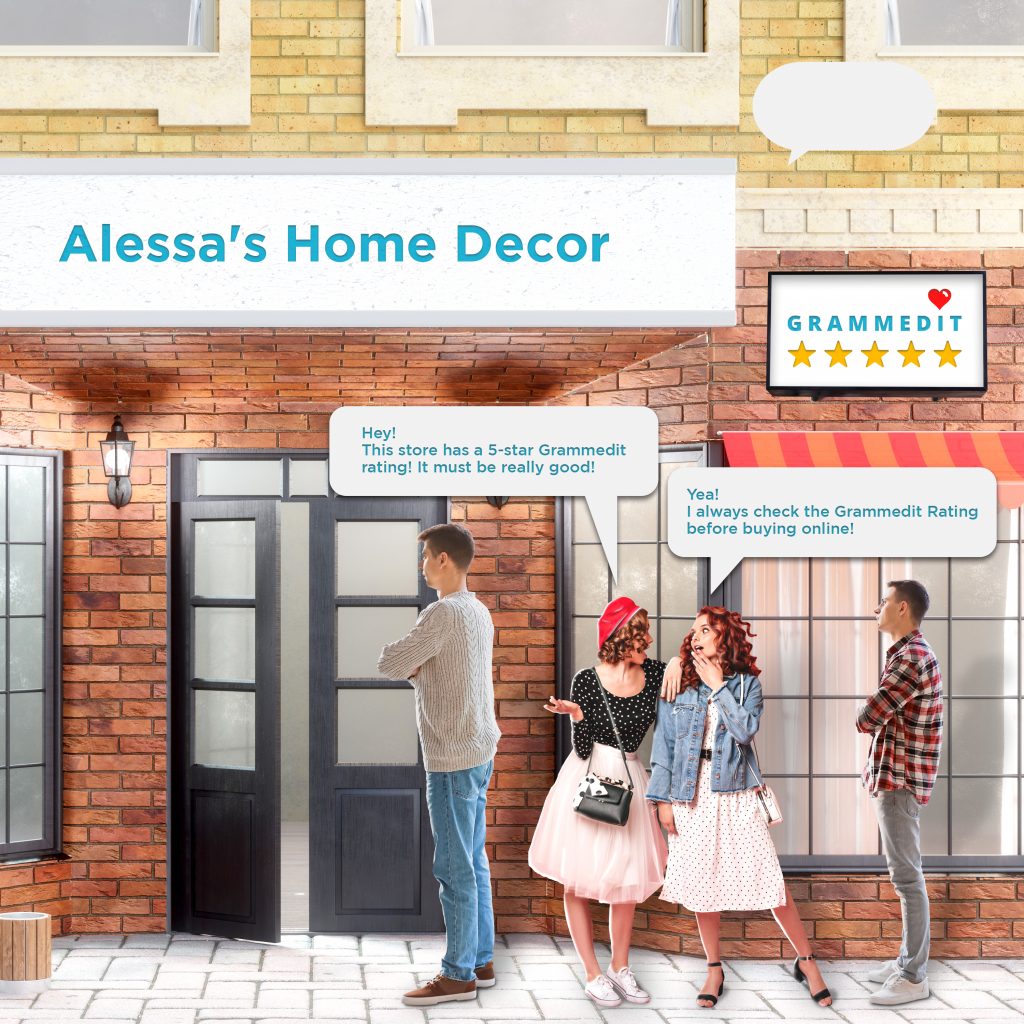 Since Grammedit is the first dedicated directory for listing @ businesses on social media, it also comes with additional benefits that will leave you scrambling to partner up with the platform. Additional benefits that you can expect when partnering with Grammedit include:
Improved brand recognition.
Detailed online reviews.
Accurate analytics.
Increase in site traffic.
Lays the foundation for a loyal and dedicated customer base.
Consistent flow of prospective customers.
Greater authority within your niche – a result from the review and star rating process.
VIP access to the first flexible ecommerce platform for social media (coming soon).
Final Thoughts
Online reviews are a pivotal component of the success of any business. As customers become increasingly informed, an innovative approach that is endorsed by Grammedit provides you with greater control on your online reputation. As marketplaces become increasingly competitive and fierce, Grammedit will help you weather that incoming storm and ensure that you come out stronger and more popular than ever.
How have you overcome negative reviews and what impact do you think online reviews will have in the future? Share your thoughts in the comments section below.