Digital marketing and the promotion of your business on Instagram are fraught with challenges followed by MAJOR mistakes. The issue here is that you may not even know that you are making them! These 7 mistakes can wreak havoc with your bottom line but with a couple of tweaks, your business is about to skyrocket to a whole new level.
The Vital Role that Social Media Sales Play
Social media and Instagram have inspired a whole new generation of Etsy sellers and the like by providing a platform in which to attract prospective clients and sell a product – with the hope of developing a long-term relationship with them.
The emergence of such technology has enabled people (just like you) to quit their day-to-day jobs and pursue their interests and passions. While this is exciting and admirable, if you're not reaping the rewards from social media sales, it does place immense pressure on your shoulders.
Social media sales have the power to transform your product, your brand, and your personal life. Its importance is severely undervalued. In this instance, allowing small mistakes to creep into your digital marketing strategy can be the difference between the downfall of your Etsy business or absolute prosperity.
Usual Suspects that Plague Your Efforts on Instagram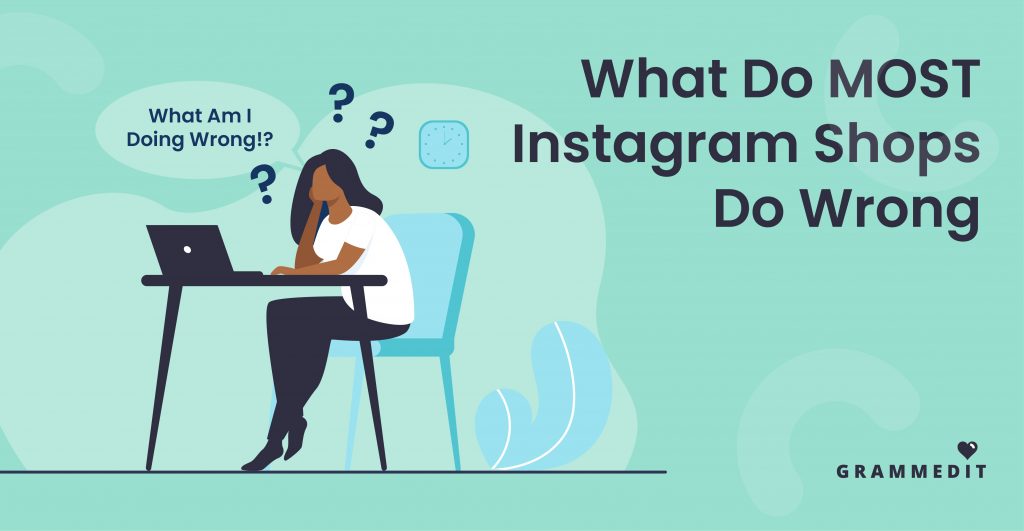 As soon as you open Instagram, your feed is flooded with adverts, delicious meals from so-called foodies, and traveling friends that post that one picture in paradise that makes you jealous! But among all of this, lies some usual suspects that would harm your presence on Facebook search and Google search, let alone Instagram. This list of culprits include:
1. Amount of Posts
Small businesses often fall foul of either posting too little or too much. Finding that 'Goldilocks' zone is vital in stimulating interest and keeping your brand relevant while not overwhelming your followers. Your niche may determine how many times a day or week you may post but always keep your audience in mind – quality over quantity.
2. Too Many Hashtags (Way Too Many!)
Hashtags are phenomenal in expanding the reach of your brand – but only if you use them correctly! Many brands on Instagram use an exorbitant number of hashtags that not only diminish the impact of a post but also reduce the credibility of your brand and product. Use up to 10 hashtags and ensure they align with your product.
3. Excessive Promotional Posts – SPAM
With deadstock continuing to pile up, it makes sense to many businesses to promote them with fantastic pricing and offers. A good idea at first glance, this should be avoided at all costs! Excessive promotional posts on Instagram and other social media can discourage and ward off those prospective customers among your followers. Keep those promotional posts to a minimum and rather focus on cultivating a sustained relationship with each of your followers.
Selling on Instagram vs An Instagram Shop – What is the Difference?
Whether you have an Etsy Canada store or an Etsy shop in Australia, you need to expand your reach to an audience that closely aligns their values with you and who are interested in your fantastic product. This is primarily achieved in two ways on Instagram – either by selling directly or with a shop. Both are different but play pivotal roles in social media sales.
Selling on Instagram is exactly how it sounds. You are in communication with a buyer and are selling your product. This is done through DM's and affords you the opportunity to promote your product and brand yet also listen and help a prospective customer where possible.
An Instagram shop on the other hand is dedicated to advertising a certain product with a relevant description and all other available details. While not one-to-one, its convenience is what attracts customers only if the information available is of the highest quality possible – more on this below.
7 Mistakes that Cost You Sales and Damage Your Brand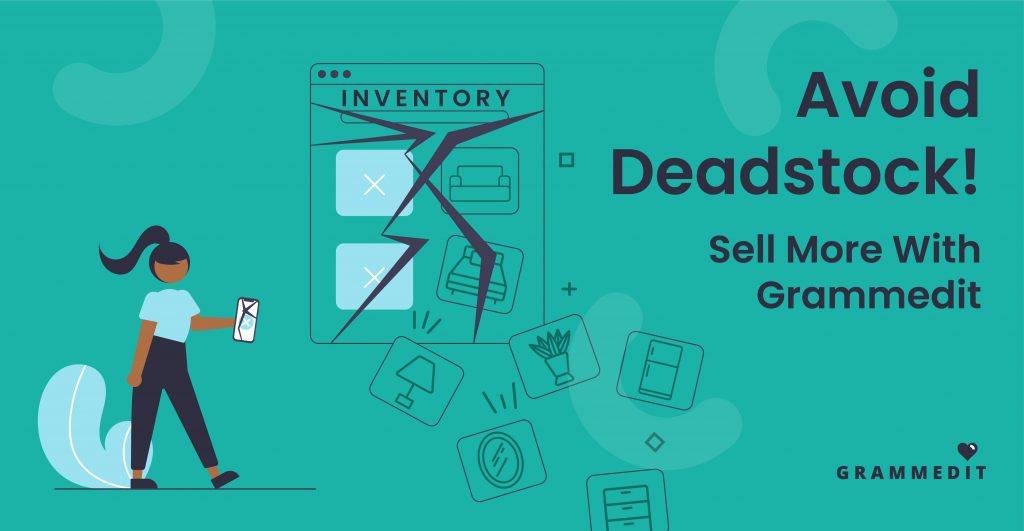 With the usual culprits named and shamed, it's time for those smaller gremlins to find their way out of the woodworks. The 7 mistakes below are small in comparison but a concerted effort to remedy these will improve your chances of increasing product sales over an extended period of time.
1. Poorly Described IG Bio
Many Etsy businesses overlook this, but a descriptive IG bio is key to attracting followers while putting them at ease. If your IG bio can use some work, make sure that you include vital information such as your username, name, profile photo, description of your business, website, and call-to-action.
2. Meagre & Incomplete Product Descriptions
Product descriptions that are incomplete and don't sufficiently describe the actual product can significantly harm the prospect of a sale. Avoid this at all costs by providing key information that is most pertinent to your target audience and outline how it will be of benefit to them.
3. Improper Etiquette and Behaviour
Poor manners and mannerisms are frowned upon by all of us. Yet many businesses fail to implement the correct etiquette when speaking to prospective customers. This also includes the failure to provide a greeting in posts, not using relevant emojis that reflect your brand, and not responding to queries in a specified time frame. You are the face of your business; always represent it with an authority that you know it deserves.
4. Absence of an Auto-Greeting in Your DM's
No one likes to be left hanging – including your followers! Those followers that send a DM want to have a response as soon as possible yet it's not always possible. The best option – set up an auto-greeting that thanks them for taking the time to get in contact and that you will respond to their message as soon as you can. Always back up that promise by responding within a few minutes if possible.
5. Lack of Collaboration with Peers to Promote Your Brand
Some of your most ardent fans and supporters are your peers who all have Etsy shops of their own. Instead of viewing them as the competition, partner with them to stir interest among both of your audiences. Not only do you both reach a larger, untapped audience, you improve the prospects of both of your businesses.
6. Ineffective and Non-Existent Transparency
When selling a product or service on Instagram, you must be transparent – ALWAYS. This non-negotiable aspect of your business refers to every component of your brand. Some of these include not listing the price of a product, applying over-stylized filters, not using disclaimers where necessary, and the absence of real testimonials from third-party platforms such as Grammedit. Be as open as possible with your target audience. Instead of providing false promises, give relevant details and information that will ultimately garner trust and approval from them.
7. Prioritization of Selling Over Build a Long-Term Relationship
The past decade has seen businesses prioritize short-term sales and success. This decision has backfired on countless small businesses who should have instead, focused their efforts on developing long-term relationships that benefit both them and their client. By making this decision yourself, you immediately find yourself among the more desirable small businesses as your audience can see you care. However, don't pander and give false impressions, focus on your followers, and inspire real change among them.
Benefits of Grammedit to Elevate Your Business
The importance of transparency is growing at a phenomenal rate and shows businesses how important descriptive reviews are. Reviews remain the gold standard for many customers. Grammedit, as the first dedicated directory for listing @ businesses on social media, not only provides a platform for such reviews, but it's also an all-encompassing tool to elevate your business. By partnering with Grammedit today, you can expect to receive a host of benefits that are listed below:
Improved brand recognition.
Facilitates greater communication between you and buyers
Accurate and detailed analytics.
Increase in site traffic.
Attracts a larger, dedicated following on social media – especially Instagram.
Consistent flow of prospective customers.
Greater authority within your niche – a result from the review and star rating process.
VIP access to the first flexible ecommerce platform for social media (coming soon).
Final Thoughts
Making mistakes. with your digital marketing strategy on Instagram and other social media platforms is common. But as with any mistake, learning from them and preventing them in the future will keep you on track for success in the future. Grammedit is the perfect partner to help transform your business and ensure that it evolves effortlessly regardless of any trends.
What mistakes have you made when selling your product/service on Instagram and how did you resolve it? Share your story in the comments section below.